India's seafood exports have been showing a positive trend, with a 3% growth in volume this fiscal year. This success is attributed to India's commitment to safe and sustainable seafood production for export. During the India International Seafood Show 2023, Union Minister of State for Commerce and Industry Anupriya Patel announced, that the Indian government has set an ambitious target of doubling its seafood exports to $14 billion by 2025. Here are the factors that will help to boost seafood exports by 2025: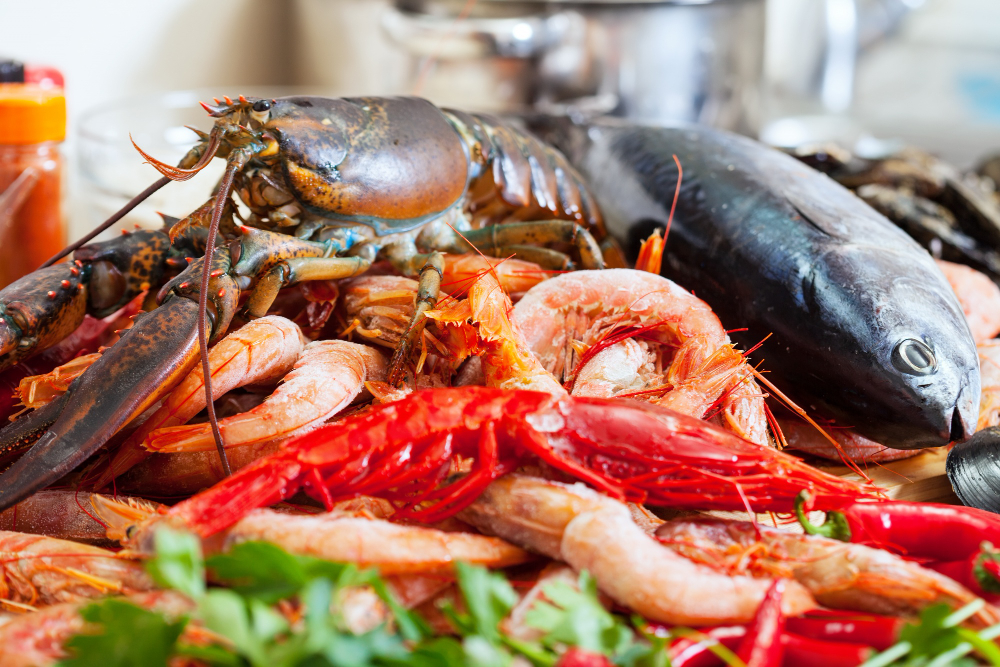 India's Growing Presence In The Global Seafood Market
India has become one of the largest seafood markets in the world, supplying safe seafood to about 100 countries around the globe. Currently, India is among the top five seafood-exporting countries. Patel emphasized India's favorable progress with free trade agreements with different important-export destinations. She believes India's commitment to safe and sustainable seafood production will lead to enhanced foreign direct investment and contribute to the Make in India initiative.
Addressing Antibiotics Use In Shrimp Export
The use of antibiotics on shrimps for exports to European markets is a major issue. Patel assured that the matter has been taken up with the concerned authority and will be resolved soon. It's important to note that Europe has imposed strict regulations on antibiotic residues in shrimp exports.
Harmonizing Seafood Regulations
Patel said that the Marine Products Export Development Authority (MPEDA) will host a conference in Delhi in the second half of 2023 on harmonizing laws for seafood among G20 countries to further boost the Indian seafood export industry. This initiative is expected to benefit Indian seafood exporters who struggle with varying regulations from different countries. Harmonization will help streamline the process, ensuring consistent quality and safety standards for Indian seafood exports.
Insight
The Indian seafood export industry is showing growth and progress. The government's ambitious target of doubling seafood exports to $14 billion by 2025 reflects this positive trend. India's commitment to safe and sustainable seafood production is likely to attract more foreign investment, which will benefit the industry and contribute to India's economic growth. As the country continues to enhance its position as a global seafood basket, it will be interesting to watch how the industry shapes up in the coming years.